Paradise Volley
A downloadable game for Windows and Linux
A spiritual successor to the Blobby Volley 2
Source code: https://github.com/w84death/paradise-volley
VERSION 1.0 COMING SOON!
TEST RIG:
I tested this in Latest GodotEngine from Steam on this machine:
Intel® Core™ i3-7100 CPU @ 3.90GHz × 4
GeForce GTX 1050/PCIe/SSE2
2x 4GB
slow SSD
Linux POP!_OS (based on->Ubuntu->Debian)
DEVLOG:
1.0 Hamster Edition

RC4

little gfx tweaks
court bands colour up when lose score

RC3

new water shader
players got real blobby transparent body

RC2

proper collision boxes on curt
ability to jump off other player

RC1

big hamsters in menu background

0.9 Pyrkon Edition

this version was presented on Pyrkon expo
75fps smoothness (75Hz monitor, 75fps physics/graphics, v-sync)

0.7

WorldEnviroment mood changes
players models
more grass/flowers (new textures)
fans watching mach
points counting (still with a bug)

0.6

famous corners
new palm textures
fake perspective (palms are smaller in the background)
new intro/menu
new marque

0.5

some physics
glorious 640x480 resolution

0.4

more details (grass/flowers)
tweaked graphics settings
target 60fps

0.3

tweaked graphics
players models
ball model
net between players
finished island

0.2
0.1

main menu
intro scene
project initial stuff
Download
Click download now to get access to the following files:
Comments
Log in with itch.io to leave a comment.
For me it looks like this. Debian, intel graphics.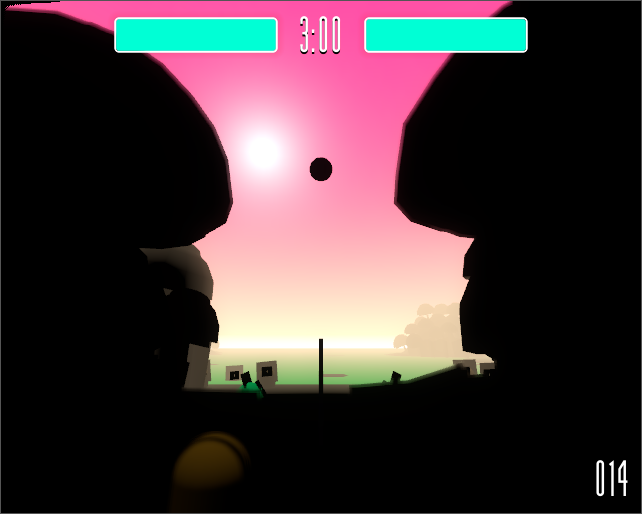 Yes, I tested on few Intel laptops and it was bad with other glitches. It probably needs at last a GeForce class card.
I'm thinking of implementing low graphics mode that will be playable on most computers :)